Bitumen Repairs and Maintenance
Reliable, rapid and experienced bitumen maintenance and repair contractors, Adelaide
As fourth generation bitumen contractors, you can be assured that Hotmix Paving Services has all the experience, knowledge and equipment to get your bitumen / asphalt maintenance and repairs jobs off your 'to do' list quickly and seamlessly.
With an expert team of contractors, we make maintenance worries a thing of the past.  Available seven days a week you can depend on Hotmix Paving Services to be on site inspecting your job within 48 hours.  Dependable, reliable and professional we'll make your maintenance schedule easy; we'll get the job done on time, in full and we even photograph the finished work for your files.
As a bitumen contractor we fix up all types of bitumen road surfaces so no matter if you call the road surface asphalt, tarmac or bitumen we can take care of the repairs.
As the preferred bitumen and car park maintenance contractor for many large commercial property management agencies, we offer a one-stop solution for all your bitumen maintenance needs including
Bitumen Potholes & Bitumen Patch Repairs Adelaide
Hotmix Paving Services specialise in bitumen / asphalt patch repairs and potholes in shopping centre car parks, office complexes, retirement homes and leisure outlets. 
We appreciate that a pothole isn't just an annoyance; it represents a major trip hazard, can cause trolleys and wheelchairs to tip as well as ruin car tyres and knock out wheel alignment.   We're always available when you need us, so we can repair your pothole in its early stages before it goes from being a minor problem to a major repair.
Once the bitumen has been breached and a pothole forms it will continue to grow.  Once a pothole has formed, the surface will lose its structural integrity and is unable to support the pressure and weight of vehicles passing over it; hence the edges will continue to crumble, and the hole will get larger and wider until the pothole has been repaired.
Reliable and Responsive Bitumen Repairs Adelaide
We're the people to call if the job is small, we are set up to offer exceptional customer service, and we'll come out to site to inspect even the smallest of jobs. Small pothole or more substantial patch repair, we provide the same excellent customer service, and we'll be out to inspect the job within 48 hours of your call.
Experienced and thorough you're dealing with true professionals, so there is no guesstimating over the phone, we prefer to do things right, and we'll come out to site to inspect every job.
Our thorough repair and reinstatement service includes saw cutting the edges of the pothole or patch, grading and compacting the bitumen, followed by ramming the edges to provide a tough, durable seal and neat finish. We go the extra mile to do a quality job and proudly photograph all jobs so you can see first-hand our exacting quality standards and high levels of workmanship.
Available 7 days a week you can rely on us to get the job done right first time!
Bitumen Speed Humps
Hotmix Paving Services – Where quality, service and reliability come as standard
Hotmix Paving Services has become the number one provider of bitumen speed humps in Adelaide by offering exceptional customer service, rapid turnaround and high-quality finishing.
Speed humps are the ideal way to restrict speed and slow vehicles down on roads and in carparks, and have been found to dramatically improve safety. Whatever the configuration of the car parks you manage, we can help you plan, design and install your bitumen speed humps. Offering the complete service, we will also take care of line marking your speed humps for increased visibility and safety.
With decades of experience, we know what speed humps work and how to make them an acceptable speed management solution. We can custom make bitumen speed humps to your exact specifications or can advise you on the ideal heights for speed humps so they slow vehicles down while providing less of a jolt and more of a gentle upwards deflection to keep car park speeds low but comfortable to navigate.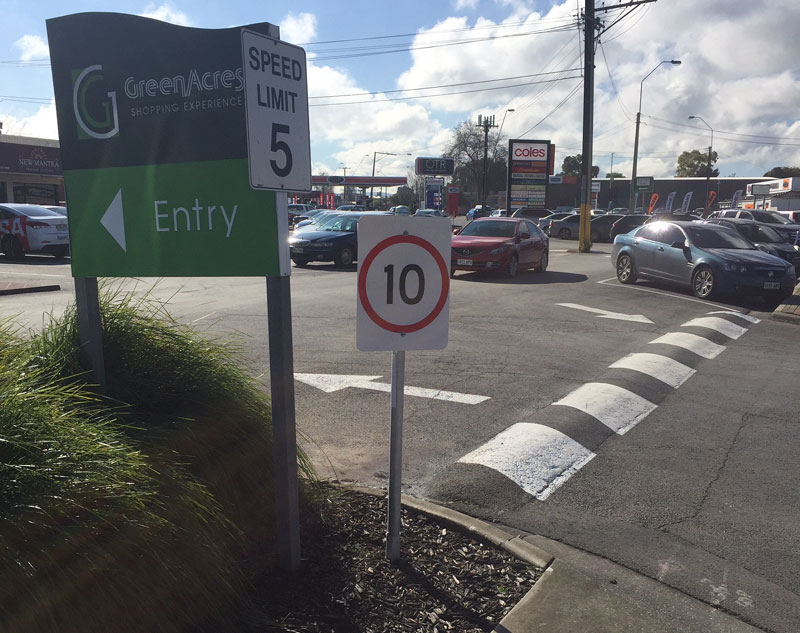 Want to talk Speed Humps?
Call the expert team at Hotmix Paving Services and Viking Linemarking on
Responsive and Reliable Bitumen Trenching and Reinstatement Adelaide
As a 100% Aussie owned and operated family business, we take great pride in our work and we are often called onto sites undergoing plumbing and electrical upgrades to reinstate the trenches after the pipeworks have been laid. Our experts are set up to respond to your calls within 48 hours and have all the equipment and training to get your trenching done quickly, efficiently and with minimum disruption.
Whatever your bitumen trenching requirements are we can provide a convenient and fast solution.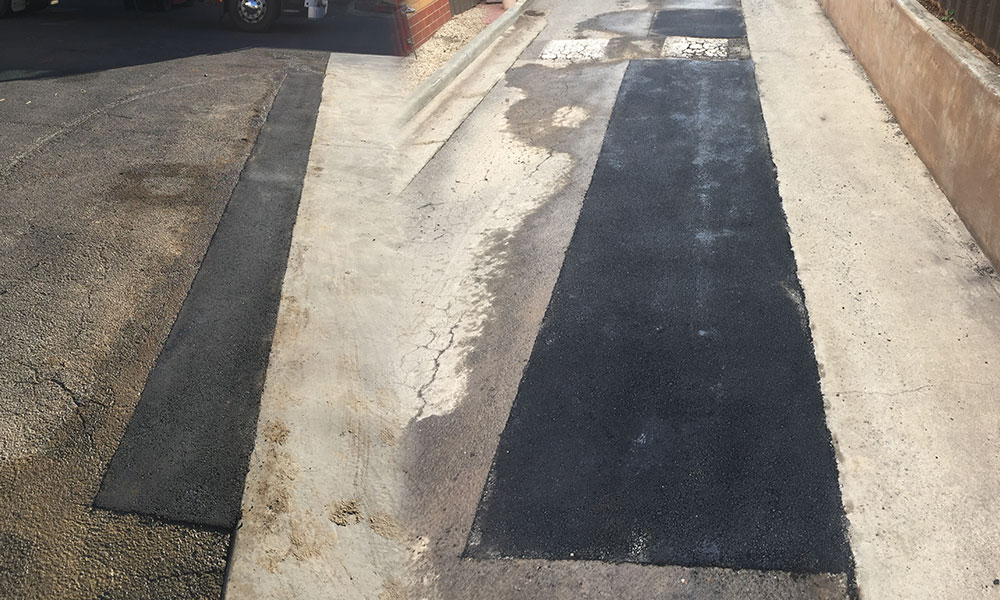 As Adelaide's most responsive bitumen contractor you can rely on us to be on site within 48 hours to inspect your job